Two World Directions - Even Today?
A rising Authoritarian leader vs. a young Democratic philosopher -
the choice between the inclusive - or exclusive society . . .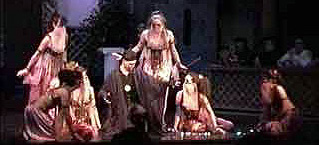 Click photo for 1 min audio clip
Theseus - the social idealist - with the simple idea that every single person counts - that everyone has value to society - taken from a stone tablet, from a lost time. "When the world was a gift unto all...and unto each a gift for the world...."
Rhadamanthos - the powerful Cretan Senator - and would be Emperor - who believes that people will always be driven by the need for status over others first - so power accrues to those who can divide and control.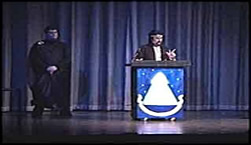 Click photo for 1 min audio clip
But the resistance may depend on Theseus' vision of "the balanced society"
-- and on a crucial alliance between Theseus, a rebel priestess of the Earth Goddess, a champion swordsman from Sparta who despises war, (and leaders) --- and a lonely young Omazon girl who has been an outcast and bullied for most of her life.
Romance, intrigue, philosophy, acceptance and loyalty all converge
with the force of ideas as hi-risk athletes must choose between their own self interest and
the cause to change the direction of the world they live in.
The populist vision comes to life in this ancient metaphor
of two cities and two political forces in the turbulent Mediterranean Bronze Age, at the very beginnings of global trade and economy.
"Actual history behind the myths... haunting parallels to the 21st century...
--Daniel Gregg, Social Studies Chairman, CT State Department of Education
"Superb music, story, and characters...unusually wide scope and depth...
--Gary LeBeau, CT State Senator and American History Teacher
"A beautiful production...perfectly tailored to the sports and family audience...
--A. Stephen Fox, Owner, The Springfield Spirit, National Women's Basketball League